Children will always say the funniest things.
This book is a collection of humorous, startling, and sometimes shocking sentences pronounced by your child or your child and other children. They are the words we want to cherish and retell to friends and family, and also the ones that are so easy to forget.
By creating a "Words by Kids" book with Indigohub, you will ensure you never forget those wonderful moments of surprise and laughter and let the amusement last forever. You'll keep those precious memories of when you laughed so hard at something funny your child said.
This would be a great gift for Parents and Grandparents, as well as a memorable present for/from a teacher collecting witty sentences said by their students.
For the price of the project, we offer you a real publication with its own ISBN and a set of 5 books ready to be distributed to friends and relatives. You can buy an additional copy for a retail price at any time.
The book comes in one of two formats:
A personalised children's book that includes sentences by your child only (15 to 29 sentences)
An entry to a collection of sentences with the mentioning of your child's name, the first letter of the last name, and age (up to 10 entries per child)
The personalised book (32 pages, size 216mm x 216mm) can be illustrated by our professional artists unless you wish to provide your own illustrations (about 17 illustrations in total). The price includes 5 free copies of your book provided to you upon publishing.
The collection (40 pages, size 229mm x 152mm) is printed every time we have enough entries to publish a new book. The proposed sentences are subject to approval and editing. We will keep you updated on the status of the book preparation and let you know when the book is out. You will be then able to purchase any number of copies for the retail price (the price indicated by the calculator below is for 5 copies).
Do you want an estimate of the price? Try our online calculator and send the request for a final quote.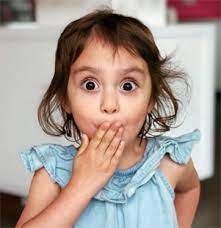 Are you happy with the price? Submit the order to receive your final invoice.